Episodes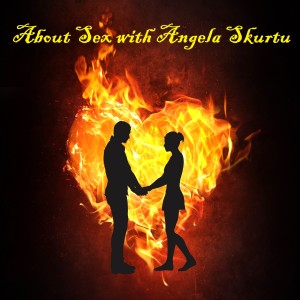 Sunday Sep 24, 2017
Sunday Sep 24, 2017
What is good sex? Is it passionate lovemaking on the beach, followed up with passionate lovemaking in the hotel, followed by a short bathroom break, a call to your mom to remind her to pick up your laundry, followed once again with passionate lovemaking again in the hotel, but this time you are a bit lazy and just kinda grind on each other while wearing fluffy bathrobes. Is that good sex? If so, I am totally doing it right!
Angela seems to think we need to define what good sex means. What does good sex mean to you? Bad sex can include perfomance anxiety, lack of orgasms, or worse. Listen in to find out how to redefine what "good sex" means. 
About us:
We are now livestreaming episodes on youtube a week before the podcast episodes come out. If you just can't wait to listen, check us out at our new YouTube Channel.
Visit us at: www.aboutsexpodcast.com
Get marriage therapy and sex therapy in the St Louis area with Angela Skurtu LMFT M.Ed, a Licensed Marriage and Sex therapist. You can talk to her about sex or other therapy needs at: www.therapistinstlouis.com
Also, we have facebooks and twitters and all that stuff, but if you read this far i seriously doubt you have time to read any more.
Facebook:
Angela Skurtu LMFT, M. Ed, AASECT Certified Sex Therapist