Episodes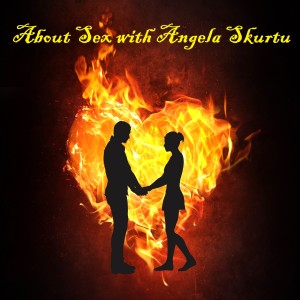 Sunday Aug 20, 2017
Sunday Aug 20, 2017
Being a teen can be tough. You have homework, chores, teachers, and an unstable view of reality, self identity and ultimately a dawning comprehension of life and all its futility, which eventually all ends in death, no matter how hard you try to stave off its inevitability...
Also, omg, boys... amiright ladies? 
Join us this week to talk to Thorn, a 17 year old who identifies as asexual, and her mother Kendra Holliday. We discuss asexuality, being raised sex positive, and any random curveball Josh throws at our guests. 😀
If you have any questions or topics you think we should cover, leave a comment or direct message us.
About our guests:
You can't contact Thorn, as she has chosen to remain anonymous. 😁 (I have a feeling her given name is not thorn.)
Kendra is the Editor of The Beautiful Kind, her personal blog. She is also co-founder of Sex Positive St. Louis. She has a professional consulting site Be Open and Honest, where she offers sex and relationship advice and sex surrogacy services (talking and hands on intimacy).
 About us:
We are now livestreaming episodes on youtube a week before the podcast episodes come out. If you just can't wait to listen, check us out at our new YouTube Channel.
Visit us at: www.aboutsexpodcast.com
Get marriage therapy and sex therapy in the St Louis area with Angela Skurtu LMFT M.Ed, a Licensed Marriage and Sex therapist. You can talk to her about sex or other therapy needs at: www.therapistinstlouis.com
Also, we have facebooks and twitters and all that crap, but if you read this far i seriously doubt you have time to read any more.
Facebook:
Angela Skurtu LMFT, M. Ed, AASECT Certified Sex Therapist