Episodes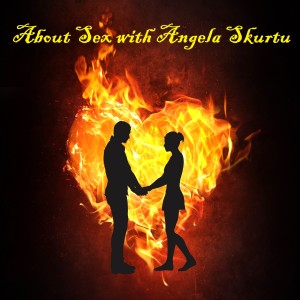 Friday Feb 12, 2021
Friday Feb 12, 2021
Tom LaPonti spent the earlier part of his life walking the fence between a creative career and a professional one as a project manager in technology. As a creative he was recognized for various accolades in film, television and stage as a writer, director, producer. As a project manager he won praise for developing people into successful, productive units that completed projects on time and under budget. Everything came to a halt in 2013 with the sudden death of his father to Stage 4 lung cancer. He re-evaluated where he was and what was important to him and decided to pivot toward a more fulfilling life interviewing people on their sleep disorders and documenting his journey as he explores the world of sleep.
Connect:
About Us:
Angela Skurtu is a licensed marriage and family therapist and an AASECT certified sex therapist. She is author of the books "Pre-Marital Counseling: A Guide for Clinicians," and "Helping Couples Overcome Infidelity." Her second book released in 2018.  Get marriage therapy and sex therapy in the St Louis area with Angela Skurtu LMFT M.Ed. at: www.therapistinstlouis.com
This episode is sponsored by Let'sGetChecked.