Episodes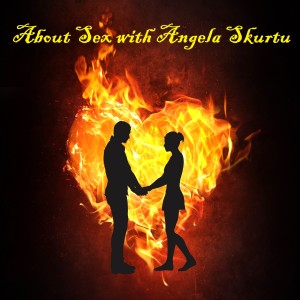 Monday Dec 18, 2017
Monday Dec 18, 2017
Sex Addiction isn't real. Sex is real. Porn is real. Some other words that are real include diversity, fetus, vulnerable, science-based, evidence-based, entitlement, and transgender. Yes, transgendered people are real. This week it seems the Trump administration decided that these seven words don't exist and should not be used by the CDC. Whether or not this ban is real, political leaders have been doing this as long as we have had scientific research.

Misinformation about reality, or the censoring of reality, can be harmful. Myths about sex can make it difficult for people to feel normal in their sexuality. If they are told that their biological urges are sinful or weird, they can feel a split between sex and themselves. They can see sex as something outside the normal human experience or even outside of their own control. If we as humans label something as uncontrollable, then we may fail to even try to have control over it.

Sex addiction is not a real addiction listed in the most recent edition of the DSM, the bible of mental health diagnosis. These individual's struggles are a failure of logic brought on by shameful views of their own thoughts, feelings, and beliefs. People who self-label as sex addicts have the same amount of sex as people who do not. People who claim to have this addiction feel the need to hold themselves to a standard beyond the normal human condition. They feel amorous, they feel love, they feel horny, and yet they deny these feelings and push them down to hide and deny their own sexuality. They not only feel uncomfortable just talking about sex in a social setting, but can sometimes feel uncomfortable even discussing these topics with their sexual partners. They can literally be having sex with their partner and feel super uncomfortable just discussing birth control and condom usage.

Our guest today is clinical psychologist Dr. David J. Ley, Ph.D. and the author of the books Ethical Porn for Dicks: A Man's Guide to Responsible Viewing Pleasure, The Myth of Sex Addiction and Insatiable Wives. I also just found out he has a black belt in Brazilian Jiu Jitsu. What the hell? That's awesome. To me, he sounds like the Jason Bourne of the clinical psychology world, saving people from myths and misinformation about sex and relationships. Our discussion with him covers the myths of sex addiction, porn, the CDC's list of banned words, and so much more.

 

David J. Ley PhD (@DrDavidLey) on Twitter
About Us:
Angela Skurtu is a licensed marriage and family therapist and an AASECT certified sex therapist. She is a published author, with her second book releasing in February.
About Sex now livestreams episodes on Facebook a week before the podcast episodes come out. Check us out at our new YouTube Channel. // Visit us at: www.aboutsexpodcast.com // Get marriage therapy and sex therapy in the St Louis area with Angela Skurtu LMFT M.Ed., a Licensed Marriage and Sex therapist at: www.therapistinstlouis.com
Also, we have facebooks and twitters and all that stuff, but if you read this far i seriously doubt you have time to read any more.
Facebook: Angela Skurtu LMFT, M. Ed, AASECT Certified Sex Therapist // Joshua Skurtu