Episodes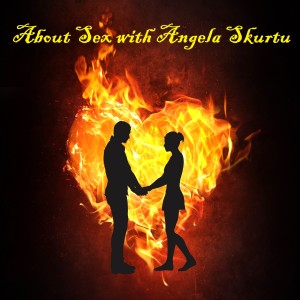 Friday Jul 03, 2020
Friday Jul 03, 2020
Today's conversation is with Luka and Esther of SQSH, an organization that provides free, confidential, and identity-affirming emotional support and resource referrals, by and for the St. Louis LGBTQIA+ community.
Luka (they/them), a queer non-binary Singaporean immigrant, founded the St. Louis Queer+ Support Helpline using a $5,000 grant and their prior experience working on a sexual assault helpline and volunteering at The Trevor Project. Born and raised in Singapore, a highly homophobic and transphobic country, Luka hopes to be able to immigrate to the United States.
Esther: (she/her) is a trans woman, social work student and future gender therapist who's lived in seven states and two countries and has no intention of halting her quest for learning and discovery anytime soon.
Connect:
Website: http://thesqsh.org/ 
Facebook: http://facebook.com/thesqsh 
Twitter: http://twitter.com/thesqsh 
Instagram: http://instagram.com/thesqsh 
Mailing List: http://tinyurl.com/SQSHList 
Venmo: http://venmo.com/TheSQSH 
About Us:
Angela Skurtu is a licensed marriage and family therapist and an AASECT certified sex therapist. She is author of the books "Pre-Marital Counseling: A Guide for Clinicians," and "Helping Couples Overcome Infidelity." Her second book released in 2018.  Get marriage therapy and sex therapy in the St Louis area with Angela Skurtu LMFT M.Ed. at: www.therapistinstlouis.com
This episode is sponsored by Let'sGetChecked.