Episodes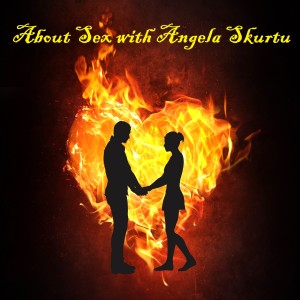 Thursday Apr 26, 2018
Thursday Apr 26, 2018
Disclaimer: Yes, we're going to talk about religion today with Sally Hunt, who was recently featured on Fox News. We respect everyone's right to their own beliefs and values, but Angela and I feel it important that a government for the people, by the people, represent all of the people, no matter their creed, gender, or belief system. We do talk about sex for a lot of the episode, but if you wish to skip most of the religious topics, skip ahead to around the 30 minute mark.
Our guest today is Sally Buxbaum Hunt, also known as the Passionate Atheist. She was recently featured on Fox News to discuss the separation of church and state. We ask her about that experience, from what happened at the Wentzville City hall to her interview with Laura Ingraham on Fox. We also discuss consent and sex education in public schools. This is actually Sally's second appearance on our show. In her first appearance, we focused mostly on sex education in public schools. You can find that interview here. We hope you enjoy listening to the episode as much as we enjoyed making it.
About our guest:
Sally Hunt, also known as 'The Passionate Atheist,' is an activist who advocates for comprehensive sex education, sex-positivity, and the separation of church and state. Sally founded the group, Expose Thrive, which successfully got Thrive's "Best Choice" abstinence-only, shame-based & fear-based program removed from 16 local public school districts. Sally is also known for recently speaking in opposition to a large 'In God We Trust' display at city hall in Wentzville, Missouri, and then being thrown out of the meeting by the mayor due to her comments. Sally has gotten a great deal of media attention for her opposition to the 'In God We Trust' display, including an appearance on the Fox News show, The Ingraham Angle. The ACLU has filed a lawsuit against the city of Wentzville on Sally's behalf. Sally has a master's in counseling, 6 years' experience as a school counselor, and will be entering the counseling PhD program in the fall.
About Us:
Angela Skurtu is a licensed marriage and family therapist and an AASECT certified sex therapist. Her second book released in February. Joshua is not a therapist, but brings a sense of humor along with an inquisitive mind.
Get marriage therapy and sex therapy in the St Louis area with Angela Skurtu LMFT M.Ed. at: www.therapistinstlouis.com
Facebook: About Sex Podcast Facebook Page // Angela Skurtu LMFT, M. Ed, AASECT Certified Sex Therapist // Joshua Skurtu