Episodes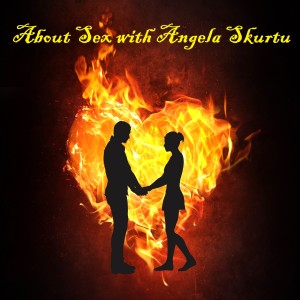 Friday Aug 24, 2018
Friday Aug 24, 2018
Enjoy the new episode with Dr. Stacy Friedman. The epsiode is very informative and riveting. We hope you can listen in.
In other news:
Going forward, Joshua Skurtu is no longer a part of the podcast. He's still awesome, and if you wanted to keep up with his endeavors, feel free to check out his new blog at www.androidslavery.com The Android's Guide to Enslaving the Human Race. His blog will soon feature a new podcast as well, so stay tuned.
You can also follow him on:
facebook at https://www.facebook.com/joshua.skurtu
and twitter @JoshuaSkurtu 
I want to thank him for all he did for the podcast and wish him the best in all his future endeavors.
-Angela Skurtu
About our Guest:
Dr. Stacy Friedman-Clinical Sexologist & Certified
Sex Coach
Dr. Stacy is a Clinical
Sexologist/Certified Sex Coach and is the founder of Creating
Intimacy Coach, Inc. She got involved in the field of Clinical
Sexology because of her passion for helping people learn to
experience the best sexual intimacy with themselves and with their
partner(s). She holds a Doctorate degree in Human Sexuality, a
Masters in Clinical Sexology and is a Certified Sex Coach. Dr. Stacy
is a member of World Association of Sex Coaches, and of the
American College of Sexologists, which shows she has earned top
credentials in her field. She also has a BA in Psychology and has been
a Registered Diagnostic Medical and Vascular Sonographer for over
25 years. Additionally, since 2006, Dr. Stacy has been a consultant
selling adult novelties and has coached and educated many people in a
fun, positive approach to love, romance and in all aspects of sexuality.
Her education and personal, spiritual and sexual journey, including
life experience uniquely enables her to help people to face the
challenges that may lie ahead and to achieve their goals.
Website URL www.DrStacy.org
For the free e-copy of my book
the site is www.DrStacyBook.com
Facebook URL facebook.com/drstacyfriedman
About Us:
Angela Skurtu is a licensed marriage and family therapist and an AASECT certified sex therapist. Her second book released in February. Get marriage therapy and sex therapy in the St Louis area with Angela Skurtu LMFT M.Ed. at: www.therapistinstlouis.com
Facebook: About Sex Podcast Facebook Page // Angela Skurtu LMFT, M. Ed, AASECT Certified Sex Therapist