Episodes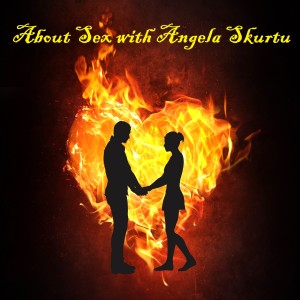 Sunday Oct 01, 2017
Sunday Oct 01, 2017
Sex feels great. Your body hums with energy, your mind reels with pleasure, and you feel bliss in its purest form. But what if it hurts? You probably won't be as excited to get back in the ring if you know it will only lead to pain. Many women suffer from pain during intercourse, known as Dyspareunia, and this can make women avoid, reduce the frequency, or outright stop having sex. Luckily, there are people that can help. Some physical therapists help you get your shoulder back in working order. Our guest in this episode works with women to revitalize their sex life by reducing pain with exercises and other therapies.
About our guest:
Dr. Brooke Kalisiak PT, DPT, WCS Legacy Physical Therapy
Brooke Kalisiak is the owner of of Legacy Physical Therapy LLC. She is a board
certified women's health physical therapist with a passion for treating pelvic issues such
as pelvic pain, bladder leakage, painful intercourse, and bowel dysfunction. She created
Legacy Physical Therapy to provide compassionate care and hope for women and men
with pelvic issue. She has a Doctorate of Physical Therapy and a Master of Science in
Physical Therapy from Washington University in Saint Louis. She completed her
undergraduate degree at Princeton University in New Jersey, where she also played
NCAA Division I basketball. Besides treating patients, Brooke also enjoys mentoring the
next generation of physical therapy students at Washington University. When not
working she enjoys spending time with her husband and 11 year old son hiking, bike
riding, or doing taekwondo.
Website URL
www.legacytherapystl.com
Blog URL
www.legacytherapystl.com/blog
Facebook URL
www.facebook.com/legacyphysicaltherapystl
We are now livestreaming episodes on youtube a week before the podcast episodes come out. If you just can't wait to listen, check us out at our new YouTube Channel.
Visit us at: www.aboutsexpodcast.com
Get marriage therapy and sex therapy in the St Louis area with Angela Skurtu LMFT M.Ed, a Licensed Marriage and Sex therapist. You can talk to her about sex or other therapy needs at: www.therapistinstlouis.com
Also, we have facebooks and twitters and all that stuff, but if you read this far i seriously doubt you have time to read any more.
Facebook:
Angela Skurtu LMFT, M. Ed, AASECT Certified Sex Therapist