Episodes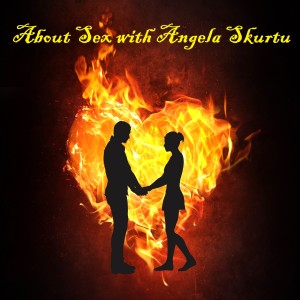 Friday Jun 01, 2018
Friday Jun 01, 2018
Join me today for an interview with author Angela Skurtu. Angela is a licensed marriage therapist and an AASECT certified sex therapist. She is also the co-host of the About Sex Podcast! I knew she sounded familiar. Today, we discuss her book, Helping Couples Overcome Infidelity: A Therapist's Manual. In it, she shares all the trade secrets of how she guides people through the theraputic process. We also discuss how an infidelity can sometimes save a failing marriage. Yes, really. A common side-effect of a betrayal is a revitalization of your sex life by forcing the conflict out in the open, making a couple deal with their problems. This can create a territorial sexual response. Angela does not suggest infidelity as a fix to a failing marriage or sex life, but gives some great alternatives in our interview.
I also ask her if she ever cheated on her husband. Yes, I actually asked that. I am so incorrigible... Tune in to find out her answer and get all the salacious details!
-Josh
About Us:
Angela Skurtu is a licensed marriage and family therapist and an AASECT certified sex therapist. Her second book released in February. Joshua is not a therapist. He is an author and writer and brings a sense of humor along with an inquisitive mind.
Get marriage therapy and sex therapy in the St Louis area with Angela Skurtu LMFT M.Ed. at: www.therapistinstlouis.com
Facebook: About Sex Podcast Facebook Page // Angela Skurtu LMFT, M. Ed, AASECT Certified Sex Therapist // Joshua Skurtu