Episodes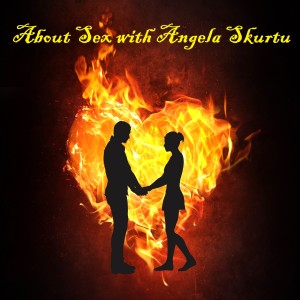 Monday Apr 20, 2020
Monday Apr 20, 2020
Today I'm joined remotely with Dr. Angie Schubert and Dr. David Ley. This is a fun and funny chat about their professional careers and our favorite topic: sex!
Dr. Schubert is an assistant professor at Central Methodist University and lead clinician at Brightside Counseling. She is a free-spirited counselor and counselor educator who advocates for the sexual agency of all and who loves to talk about sex.
Connect:
Website - www.brightsidecounseling.net
Journal - digitalcommons.unf.edu/jcssw/
Podcast - Let's Get Uncomfortable
Dr. Ley is a world-renowned clinical psychologist, known for bringing scientifically-accurate and clinically sound information to discussions about modern sexuality. He serves on the board of the Sexual Health Alliance as an expert advisor and is an internationally-recognized expert on issues related to sexuality, pornography and mental health.
Connect:
Website: www.davidleyphd.com
Twitter: https://twitter.com/DrDavidLey
Instagram: www.instagram.com/davidleyphd/?hl=en
Facebook: https://www.facebook.com/david.leyphd
YouTube: www.youtube.com/channel/UCZ2MWaJa3yof_95v5-God1w
About Us:
Angela Skurtu is a licensed marriage and family therapist and an AASECT certified sex therapist. She is author of the books "Pre-Marital Counseling: A Guide for Clinicians," and "Helping Couples Overcome Infidelity." Her second book released in 2018.  Get marriage therapy and sex therapy in the St Louis area with Angela Skurtu LMFT M.Ed. at: www.therapistinstlouis.com