Episodes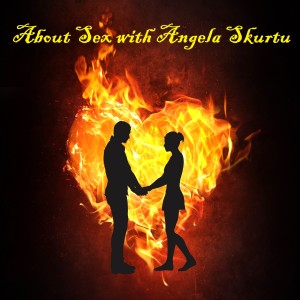 Monday Sep 04, 2017
Monday Sep 04, 2017
A man can only be measured by his works, be they art, education, service to others, or hard labor in the sun. I think you can also use a ruler, tape measure, or even use a bathtub full to the brim of water. You see, when you then add the man to the water, you can catch that water and then measure the volume of the water displaced, which is the same as his volume. It's so simple! You couldn't probably measure a man with a barometer, but I know you can measure temperature as well.
Either way our guest this week is a hard working man. He is the self described "Hardest working man in Ho business", "The Do You Guru", a co-founder of Sex Positive STL, and the "HNIC" at Planet Wraith. I forgot to ask what "HNIC" meant, but I assume it means he's in charge. He actually had to pass the "Hardest working" title to someone else more recently, but I think he can reclaim that title if they wrestle or something. I'm not sure how it works, exactly. It was great meeting him and we hope you enjoy the episode.
-Josh and Angela Skurtu
About our guest:
David Wraith is a street walking cheetah with a heart full of napalm, he is "The Do You Guru," and "The Hardest Working Man in Ho Business." He is co-founder of Sex Positive St. Louis and the HNIC at Planet Wraith 
About us:
We are now livestreaming episodes on youtube a week before the podcast episodes come out. If you just can't wait to listen, check us out at our new YouTube Channel.
Visit us at: www.aboutsexpodcast.com
Get marriage therapy and sex therapy in the St Louis area with Angela Skurtu LMFT M.Ed, a Licensed Marriage and Sex therapist. You can talk to her about sex or other therapy needs at: www.therapistinstlouis.com
Also, we have facebooks and twitters and all that crap, but if you read this far i seriously doubt you have time to read any more.
Facebook:
Angela Skurtu LMFT, M. Ed, AASECT Certified Sex Therapist