Episodes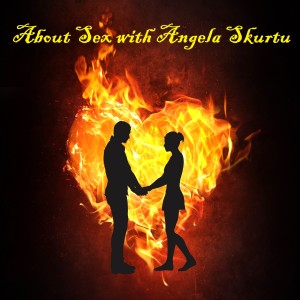 Thursday Jan 25, 2018
Thursday Jan 25, 2018
Every time I speak with someone that helps people recover from physical or sexual trauma, I am in awe. I ask them all the same question; How do you do it? How do you hear stories of abuse every day and still find a way to drive home and live a normal life? The answer is always something about self-care, but I have a feeling it's also something about what kind of person they are. They are the kind of person that dedicates a big part of their life to helping people that need it the most. Something in them is able to hear those stories and still find a way to not break down, to not become disillusioned with humanity, and to not become cynical.
Therapists throw around a term called compassion fatigue. It's when a therapist hears the same stories over and over again and it does get to them. They are very empathetic people, and when their empathy has been bombarded with trauma after trauma, their brain has one solution to solve this problem: Apathy. They become apathetic, meaning they give zero forks about anyone or any problem that other people may have. It's not because they don't care. It's because they cared too much and have been overwhelmed by their work.
I have to assume that therapists that work with trauma victims have to be at a higher risk for compassion fatigue. Something drives them to this work. I have to assume trauma specialists simply have a lot of love to share and so they decided to find the people that needed it the most.
Our guest this week, Megan Garza, is a trauma specialist that works with the YWCA. Apparently, their organization offers free counseling to those that need it the most. These are some amazing people. I hope you enjoy the episode.
About our Guest
Megan Garza is a licensed Marriage and Family Therapist and Certified Specialty
Trauma Care Supervisor with experience working in the mental health and violence
against women field since 1999. She is a graduate of Pepperdine University with a
Master's degree in Clinical Psychology and Marriage and Family Therapy and University
of Missouri St. Louis with a 2 nd Master's degree in Psychology. She works as an
individual and group therapist treating sexual trauma survivors as the Lead Therapist
for the YWCA Women's Resource Center. Megan also works for Behavioral Health
Response as a Mobile Outreach Crisis Counselor performing suicide and homicide crisis
assessments, providing stabilization support in the community, and facilitating
inpatient psychiatric hospitalization admission, when necessary. She is on the Board of
directors of the National Partnership to End Interpersonal Violence Across the Lifespan
(NPEIV) and serves as co-chair of the Practice committee working on policies and
research related to Trauma Informed Care. Megan is an American Association of
Marriage and Family Therapist's (AAMFT) Board Approved Clinical Supervisor an active
member of the St. Louis chapter of Marriage and Family Therapists. Megan has spoken
at National conferences on sexual trauma and PTSD and has published research in the
area of sexual trauma, weight, and sexual behaviors.  Her specialty areas include:
sexual trauma, PTSD, women's issues, crisis intervention, and children & adolescents.
She is an outspoken advocate for the Endometriosis community. Megan is a long time
active volunteer with Big Brothers Big Sisters and the Humane Society of Missouri. She
is an avid traveler and has been to 1/7th of the globe.
About Us:
Angela Skurtu is a licensed marriage and family therapist and an AASECT certified sex therapist. She is a published author, with her second book releasing in February.
About Sex now livestreams episodes on Facebook a week before the podcast episodes come out. // Visit us at: www.aboutsexpodcast.com // Get marriage therapy and sex therapy in the St Louis area with Angela Skurtu LMFT M.Ed., a Licensed Marriage and Sex therapist at: www.therapistinstlouis.com
Also, we have facebooks and twitters and all that stuff, but if you read this far i seriously doubt you have time to read any more.
Facebook: Angela Skurtu LMFT, M. Ed, AASECT Certified Sex Therapist // Joshua Skurtu