Episodes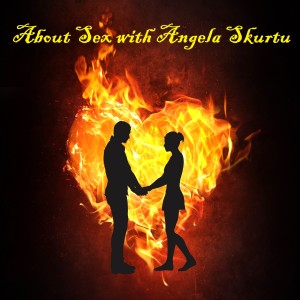 Sunday Jun 11, 2017
Sunday Jun 11, 2017
Sex can be amazing, like a beautiful ballet, graceful and in perfect synchronicity.
Sex can be passionate, like a sensual tango of pushing and pulling, holding roses in your teeth while throwing your partner across the room (in a loving way).
Sex can also become a chore, like tap dancing, or like walking the dog or taking out the garbage, if the conditions are just right.
But the good news is that it's normal. Relationships go through different phases and outside factors and stressors can affect your relationship and sex life. You need to understand the dance to know when you or your partner are pulling away; that way you know when to embrace them even closer. Find out more in this week's episode of About Sex, with Sex Therapist Angela Skurtu and her husband Josh! 
Episode 35
Visit us at:
Get marriage therapy and sex therapy in the St Louis area with Angela Skurtu LMFT M.Ed at: