Episodes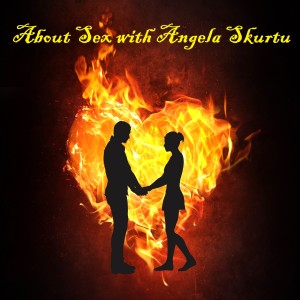 Thursday Jul 19, 2018
Thursday Jul 19, 2018
Our guest this week is Linda Weiner, a sex therapist and researcher. Her newest book is called Sensate Focus in Sex Therapy: The Illustrated Manual. We talk to her about sensate focus, treatments for women in sex therapy, working with Masters and Johnson, and more. Enjoy!
About Our Guest:
Linda Weiner, MSW, LCSW
Linda is Co-Director of the Institute for Sexual & Relationship
Therapy & Training and was an Adjunct Professor at Brown
School, Washington University in St. Louis. From 2008-2017. She
is a Licensed Clinical Social Worker, a Diplomate in Clinical Social
Work, a Certified Diplomate in Sexology (American Board of
Sexology), and is certified by the American Association of
Sexuality Educators, Counselors, and Therapists as a Sex
Therapist, Supervisor, and CE provider. Weiner has co-authored
numerous articles, chapters, and most recently a book on the
history and application of Sensate Focus techniques, Sensate Focus
in Sex Therapy: An Illustrated Manual. Prior to beginning a private
practice, Weiner was a Clinical & Research Associate at Masters &
Johnson Institute in St. Louis and has been providing individual
and couples relationship and sex therapy and training for the past
30 years. Her current research interest is on mindfulness and
somatic therapy.
Website URL www.isrtt.org
ISRTT BLOG: www.isrtt.org/blog/
ISRTT FACEBOOK: www.facebook.com/institutesrtt/
https://twitter.com/SensFocusISRTT
About Us:
Angela Skurtu is a licensed marriage and family therapist and an AASECT certified sex therapist. Her second book released in February. Joshua is not a therapist. He is a writer and podcaster and brings a sense of humor along with an inquisitive mind to the show.
Get marriage therapy and sex therapy in the St Louis area with Angela Skurtu LMFT M.Ed. at: www.therapistinstlouis.com
Facebook: About Sex Podcast Facebook Page // Angela Skurtu LMFT, M. Ed, AASECT Certified Sex Therapist