Episodes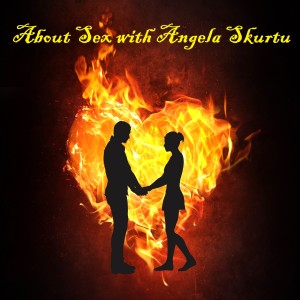 Friday Jun 22, 2018
Friday Jun 22, 2018
This week, our guest is David Wraith, the co-founder of Sex Positive St. Louis. We have had him on before. In this episode, he talks with us a little bit about the death of his wife last year and the support he found in the polyamorous community. We also talk about #metoo, BDSM, mommy issues, pissing (water sports), male chastity, sex work, and the beautiful older women he has sexual relationships with. In one story, he tells us about his sexual relationship with Betty Dodson, an 89 year old woman. She is well known among sex educators for manually teaching women to orgasm that had never experienced it. We hope you enjoy this week's episode.
David Wraith is a street walking cheetah with a heart full of napalm, he is "The Do You Guru," and "The Hardest Working Man in Ho Business." He is co-founder of Sex Positive St. Louis and the HNIC at Planet Wraith 
About Us:
Angela Skurtu is a licensed marriage and family therapist and an AASECT certified sex therapist. Her second book released in February. Joshua is not a therapist. He is an author and writer and brings a sense of humor along with an inquisitive mind.
Get marriage therapy and sex therapy in the St Louis area with Angela Skurtu LMFT M.Ed. at: www.therapistinstlouis.com
Facebook: About Sex Podcast Facebook Page // Angela Skurtu LMFT, M. Ed, AASECT Certified Sex Therapist // Joshua Skurtu