Episodes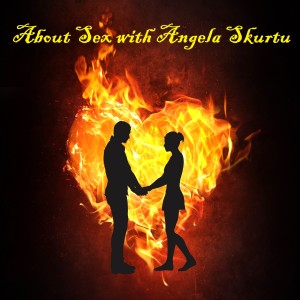 Thursday Dec 14, 2017
Thursday Dec 14, 2017
The Republican party decided this year that they are okay with pedophiles representing them in the Senate. Roy Moore lost the race yesterday for the Alabama Senate seat by only 1.5%. Many of the people in Alabama that voted for Moore may see pedophiles as the worst of the worst, but they also see Democrats as somehow an even lower form of human life. Ugh, Democrats. Such a dirty thing. It brings to mind words like liberal, social justice, or *gasp* even diversity and inclusion. What depravity this world hath wrought!
 The sitting President of the United States, Donald Trump, even openly supported this accused pedophile for the Alabama Senate race and directed the Republican National Party to send as much funding his way. He wanted to ensure as much as he could that this accused pedophile made it into office, no matter how many children were destroyed in Moore's wake.
Somehow, in our topsy-turvy world, the Republicans see pedophiles as a crucially important demographic that they don't want to lose. They will do anything and everything within their will to ensure all those pedophiles stick with the Republican party, so that they don't to lose those sweet, sweet pedophile votes to another party.
After we discuss Roy Moore and the wonderful pedophile laden dystopia that is the Republican party's vision for the future, we have a very special guest on to discuss LGBTQIA+ advocacy. Our guest this week is Jaimie Hilemann, a Trans and LGBTQIA+ advocate and educator.  For those that do not know what all those letters mean, they stand for Lesbian, Gay, Bisexual, Trans, Queer or Questioning, Intersex, Asexual, and plus. The plus is a way to leave it open for inclusion of people that do not fall into these categories. We discuss education, myths about trans people, transitioning, and non-pliments (Compliments that can be insulting or off-putting).
We learned a lot about transgendered individuals and hope you can join us for this week's episode.
About Our Guest:
Jaimie Hilemann
After 24 years in the corporate world, from key account sales, sales training, to
sales- management, Jaimie felt the need as a Trans woman to advocate and speak
out for Trans and LGBTQIA+ issues. First volunteering with MTUG (Metro
Trans Umbrella Group), in St. Louis, she eventually became Board President and
still collaborates with MTUG today.
Aware of rapidly changing needs in the Trans community, she began consulting
as a Trans Cultural Competency Educator, including educational and training
consulting under contract with DAP (Diversity Awareness Partnership).
Realizing the need for full-time Trans and LGBTQIA+ focused advocacy, Jaimie
formally founded the Trans Education Service LLC of St. Louis (TES LLC STL)
in order to expand opportunities to educate regarding issues critical to the
community. TES is both a Trans and LGBTQIA+ cultural competency
educational and training consultancy, and a consulting partner for diversity and
inclusion policy, planning and implementation.
Jaimie is a member of WPATH, with GEI (Global Education Initiative), training,
and also a professional member of AASECT, the American Association of
Sexuality Educators, Counselors, and Therapists.
About Us:
Angela Skurtu is a licensed marriage and family therapist and an AASECT certified sex therapist. She is a published author, with her second book releasing in February.
About Sex now livestreams episodes on Facebook a week before the podcast episodes come out. Check us out at our new YouTube Channel. // Visit us at: www.aboutsexpodcast.com // Get marriage therapy and sex therapy in the St Louis area with Angela Skurtu LMFT M.Ed., a Licensed Marriage and Sex therapist at: www.therapistinstlouis.com
Also, we have facebooks and twitters and all that stuff, but if you read this far i seriously doubt you have time to read any more.
Facebook: Angela Skurtu LMFT, M. Ed, AASECT Certified Sex Therapist // Joshua Skurtu